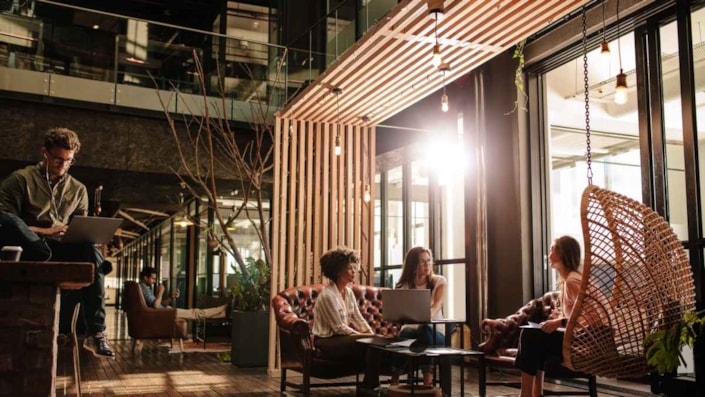 Søknadsfrist: 2023-10-01 -
Product Owner – Drones and Reality Capture
Do you want to make a real difference and make decisions that improve people's everyday lives? As a Product Owner at NCC, we can offer you just that! You'll get the opportunity to work in an environment influenced by sustainability, digitalization, and innovation! 
We are building for the future – are you ready to help us realize our IT roadmap? 
The construction industry is currently facing a development leap where the change agent is spelled digitalization. NCC is leading the way by developing our business and future proofing our IT platform. To realize the benefits of digitalization, we are currently taking major change initiatives affecting how we work with IT architecture, information management and everyday digital tools. 
https://www.youtube.com/watch?v=WH47qxW7M94 
Your role and responsibilities
The overall responsibility in this role is to establish and communicate NCC Drone strategic initiatives and governance and to ensure coordination and collaboration across NCC-group in order to secure common way of working, transparency and efficient utilization of resources. Another equally significant part of the role is to secure that NCC is compliant and certified to meet regulations set by authorities (European Union and/or national authorities).
Main tasks for this role are:
Overall responsible for company compliance including certification and audit framework in the area of Drones and Reality Capture
Long term strategic development & roadmaps for Drones and Reality Capture
Ensure all operations and maintenance can be conducted to meet company obligations, goals, safety objectives, finance and human resources
Represent all stakeholders for the product. Prioritize and decide on the execution
Work to maximize the value of the delivered product for the business
Establish and communicate NCC Drone strategic initiatives and governance
Education program for Drone pilots in NCC
Representing the business in products development and delivery
Being a peer to all team members being in a servant-leadership position
Empowered having the mandate to prioritize teams backlog enabling highest possible customer value
Driving force behind product vision- and goals
Work as a bridge between the business and IT for Drones and Reality Capture Service.
Your profile
We believe that you have an academic level of education. Possibly a degree in IT, or other for the position relevant education. You have good knowledge of work processes in large companies. You are fluent in English and one of the Nordic languages, both verbally and written.
You will be very important for us in our strategic journey, and we think that you have:
Relevant business experience in working with applying utilizing drones in business process.
Relevant experience in legally regulated areas
Strong steering and management competence
Experience from surveying or drone operations is an advantage
Agile mindset and ITIL knowledge
Result-oriented and have a passion to perform
Skilled in stakeholder management
Ambition in leveraging the potential of the product and how the different applications and services work together in the best way
Able to take main responsibility, lead and drive assignments within the relevant area.
We are offering  
Here at NCC, you are offered a place in an organization with good values, high environmental awareness and a strong desire to succeed. These are contributing reasons why we have many satisfied and proud employees. We are proud to be able to offer our employees great development opportunities in an exciting work environment. We have a good variety of workplaces where you will meet different types of challenges. 
Additional information
This position can be in any of our major cities in the Nordics. The position may require travelling, although we do apply a flexible way of working and strive to collaborate digitally as much as possible. In accordance with NCCs safety culture we conduct background checks on final candidates. You will be reporting to the IT Competence Manager whilst working cross-functions in an Agile team driven by the Service Owner of the area. 
Contact and application
Please register your application with cover letter and CV in English. Selection is ongoing, so please apply as soon as possible but no later than October 1st, 2023. For further information on this position, please contact Carina Berglind, IT Competence Manager, +46790788012, or Karin Österman de Wall, HR Recruitment Specialist, +46790787210.
Build with us and get the best colleagues in the industry! 
At NCC, you become part of an organization with good values, high environmental awareness, and a strong will to succeed together. Every day, our more than 12,500 employees make decisions that improve people's everyday lives, both today and tomorrow. Here you work in a strong community together with committed and professional colleagues who are driven to learn new things, achieve goals, share experiences, and make a real difference together. We challenge ourselves to drive development and create sustainable solutions that move society forward with new knowledge.
We kindly but firmly decline contact with recruiters and sellers of advertising or staffing solutions.
Kontaktpersoner: